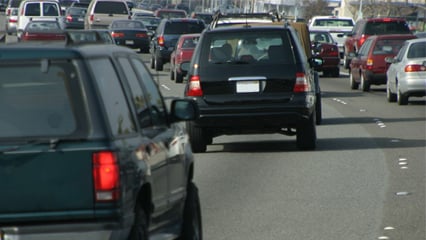 Even though the next big holiday vacation is still quite a few weeks away, that doesn't mean drivers won't be getting behind the wheel in the near future to head off on another long adventure. Whether you need to drive to the next city, or are travelling far to make it to a big sports game, Toyota of N Charlotte has some important safety tips to share that are important to remember! It doesn't matter if you have a new Toyota near Charlotte or a used car, it's important to be a safe driver at all times and not rely only on high-tech features to keep you and your passengers safe. 
Stay safe in your new Toyota!
When it comes to staying safe while on the road, there are many factors that drivers have to be aware of. It's true that many new Toyota come with some of the latest safety features such as the Toyota Star Safety System, a backup camera, a Tire Pressure Monitor System and more. However, these safety features in your new Toyota near Charlotte are designed to work with safe driving habits and not replace them. 
It seems that one of the easiest traps drivers can fall into when on a long trip is losing focus or daydreaming. Regardless of how comfortable or luxurious your vehicle is, it can be easy to let your mind wander when you've been on the road for extended periods of time.  Try to limit distractions and commit to staying focused on the task at hand. 

However, if you need to make a phone call or adjust the volume, use the high-tech features that come in your new Toyota. Bluetooth technology provides the option of wirelessly streaming music and phone calls through the audio system. Similarly, audio controls on the steering wheel make it easy for drivers to answer phone calls and change the volume without taking their hands off the wheel. 


The cruise control feature is also a component that can be extremely beneficial. If you're travelling at a steady speed with the flow of traffic, why not give yourself a little bit of a break by using the cruise control? While drivers still need to pay attention to what's going on around them, this feature can help them relax a little bit while on those long trips down the highway. 
Toyota of N Charlotte offers valuable auto service
Staying safe in your car can be easy to accomplish when you know that your vehicle is safe to drive. Don't underestimate the importance of getting auto service in N Charlotte taken care of. A simple routine check-up can go far in maintaining the overall health of your vehicle and ensuring that it's ready for any trip – no matter how long it may be. 
Think you need to bring your new Toyota in for auto service to make sure it's in tip-top shape? Not a problem. Just give our Service Department a call at (888) 378-1214 to set up your appointment!