Download WCCB Charlotte's FREE Mobile App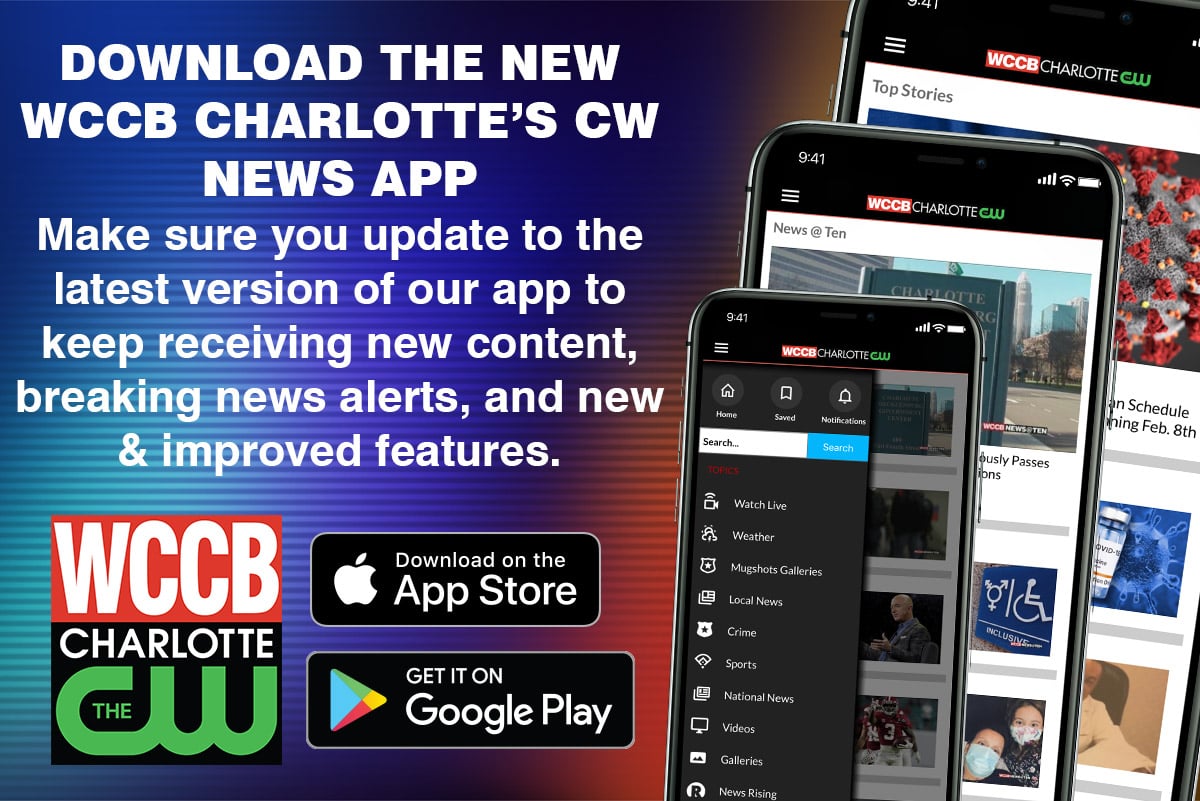 No one knows Charlotte better than WCCB Charlotte, and now, everything you need is at your fingertips.
Our FREE mobile app will keep you connected to Charlotte 24/7 by providing you with the latest in local news, weather, traffic, sports and much more.
Available for iOS and Android devices, download The WCCB COIT Weather Wise app now!
This app will keep you updated on the latest local, national and weird news stories. You can stay connected to our morning show by checking out the WCCB News Rising section. Also, get your entertainment news on the Edge section.
Our Weather section gives you the option to customize the radar so you can see exactly when and where to expect severe weather. From the seven day forecast to a fully interactive radar, this app will help you pin point storms as they enter your neighborhood. Looking for even more weather with video from our WeatherWise team and alerts for your exact location? Download our new COIT WCCB WeatherWise App here.
Check out the traffic section to see real time traffic cameras. You can also track the average speed right down to your street!
Watching your favorite WCCB Charlotte newscasts on the go has never been so easy. You can now watch all of the WCCB Charlotte newscasts LIVE via the Stream Live section.
Don't forget to sign up for push notifications, via the Alerts section, so you can be alerted to severe weather, breaking news, Panthers news and much more.