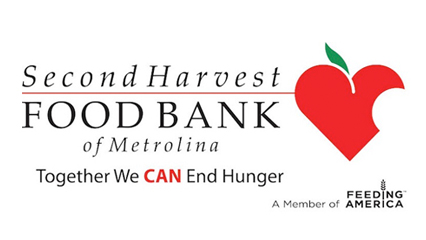 It's the holiday season and what better way to celebrate the than giving back to your community? Our Toyota Service Center in Charlotte is collecting canned goods to donate to Second Harvest Food Bank. We're asking for your help and you'll even get something in return. When you donate two canned goods, you'll automatically get $10 off your auto service in Charlotte! Toyota of N Charlotte is always looking for ways to help the community, but we can't do this without you! We appreciate all canned good donations, as it's going to a great cause.
Help end hunger this holiday season with Toyota of N Charlotte

It feels good to give back when you can and to get something back in return! If you're due for auto service this holiday season, why not bring two canned goods with you and save some money? Here are the details:

Offer: Donate two canned goods at our Toyota Service Center and get $10 off your auto service.

Place: Toyota of N Charlotte is located at 13429 Statesville Rd. in Huntersville.

Time: Our Toyota dealership is open Monday through Saturday, 8:30am to 10pm; and Sunday from 12pm to 8pm.

Date: The canned food drive will be running until January 14, 2013.


All of the donations from the canned food drive will be going to Second Harvest Food Bank of Metrolina to be distributed to locally. Second Harvest Food Bank is a nonprofit organization working to end hunger. This organization collects food to distribute to people in need. With your help, we can assist this great organization with this worthy cause!

Prepare your vehicle for the holidays with Charlotte auto service!

With the holidays upon us, this is a great time to get your auto service in Charlotte. You can prepare for your holiday travels with all of the auto service you need and get your $10 discount when you participate in our canned food drive! We're even offering a holiday vehicle preparation package, which includes:
Tire rotation, to ensure your tires wear evenly and last longer

Oil and filter change, to keep your engine running properly

Battery check, to be sure you have enough charge to keep you going

Clean and adjust brakes, so you can be safe while on the road

Brake inspection, to be sure your you don't need further brake service

Check tire pressure and tread depth, to ensure you have enough traction and you don't need new auto tires in Charlotte

Check anti-freeze, so your vehicle doesn't freeze up

Check heaters, defrosters, wipers and wiper fluid, to make sure your vehicle is ready to brave the cold weather


Visit our Toyota Service Center today for your holiday auto service. Don't forget to bring two canned good with you for your discount! We're just a quick stop off I-77 on exit 23. Call our service center at (888) 378-1214 to set up and appointment and avoid the lines. We look forward to assisting you and appreciate your help with our canned food drive!