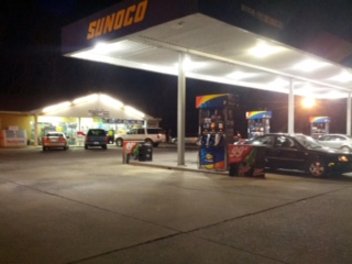 MONROE, N.C. — Authorities are investigating a deadly shooting in the parking lot of the Sunoco gas station on East Franklin Street. The shooting happened on Friday afternoon just after 3 p.m. Police say Necole Horne and Christopher Thomas were involved in some sort of altercation. Thomas shot Horne several times and left the scene. A 4-month-old baby was in the suspect's car. Police arrested the suspect a short distance from the scene after they say he caused a wreck involving four cars. 
The baby was taken into custody by the Department of Social Services. 
Thomas is charged with murder, possession of a stolen firearm, child not in rear seat, flee/elude arrest and misdemeanor child abuse.