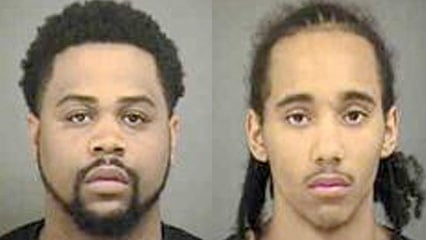 CHARLOTTE, N.C. — Police arrested two men for breaking into fitness centers at several apartment complexes in Charlotte. 
Investigators say Brandon Coxton and David Scales were arrested after someone called 911 to report a suspicious person looking in the windows of the fitness center at the Whitehall Park Apartments. 
The suspects left the area but were pulled over a short time later by police.  They initially arrested Coxton for driving while license revoked and Scales for possession of marijuana. 
One of the suspects told police the duo broke into several apartment complex's fitness centers and stole televisions.  Both suspects now face additional charges for breaking and entering, conspiracy and larceny.