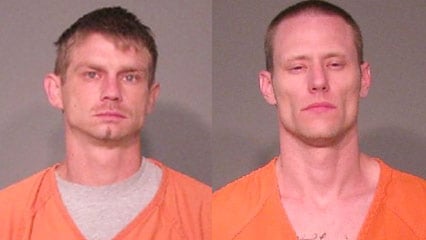 YORK, S.C. — Two men are accused of cooking methamphetamine at a mobile home in York County. 
Police say Stephen Beattie and Richard Bond were both arrested for manufacturing methamphetamine after investigators found several precursors to making meth at two locations. 
One of the places used to cook the meth was Beattie's grandmother's home.  HAZMAT was called out to cleanup the meth labs.