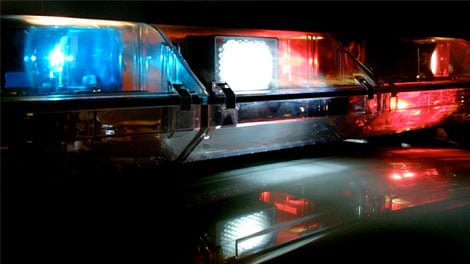 MOUNT HOLLY, N.C. — Police arrested a man after he led officers on a high speed chase in Mount Holly.  Cody Masten, 21, is facing a slew of charges. 
It all started when officers responded to an assault call on Beatty Drive around 3:30 a.m. Thursday morning.  A man claimed he was assaulted by Masten. 
During the course of the investigation, the suspect allegedly drove by the location and was pointed out by the victim.  Officers attempted to stop the suspect's vehicle but Masten refused to pull over and a pursuit ensued. 
During the pursuit, Masten is accused of driving through a fence at Catawba Heights Elementary School.  The pursuit was called off after Masten continued on I-85. 
The suspect's vehicle was located a short time later abandoned near exit 27.  The suspect was later taken into custody. 
He has been charged with felony speeding to elude arrest, larceny of motor vehicle, damage to property, careless and reckless driving and driving while license revoked.