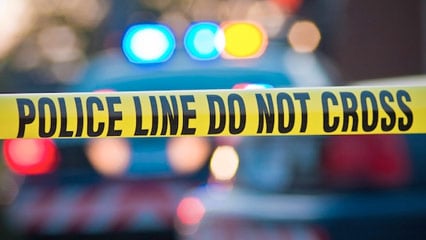 HICKORY, N.C. — Police are investigating an officer-involved shooting that left a man dead in Hickory.  
Officials say the shooting happened at a Kangaroo Express on North Center Street early Monday morning.  
The officers were questioning a driver of a City of Hickory work truck that had heavy damage on the right side of the vehicle.  While officers were speaking to the suspect, he is accused of pointing a handgun at one of the officers.  
Two officers fired their weapons at the vehicle.  The suspect was killed in the shooting.  The gun was still in the suspect's hand when officers re-approached the vehicle.  One spent shell casing was located in the suspect's weapon that appears to have malfunctioned after one shot was fired.  
It was later determined that the city vehicle was stolen from an employee's home.  
Police have not released the name of the suspect at this time.  The officers involved in the shooting were placed on administrative leave pending the outcome of the investigation.