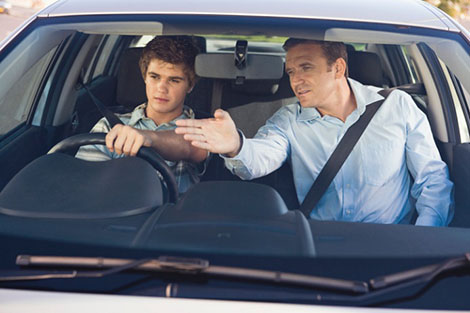 Driving may not seem like dangerous because you do it so much, but it's important to remember just how risky driving is. Unfortunately, there are thousands of car accidents a year, which is why it's important to be on guard every time you hit the street in your new Toyota in N Charlotte. One way you can be prepared to hit the streets and keep yourself safe while in your new Toyota near Charlotte is by practicing defensive driving. For those of you not familiar with defensive driving – it's techniques used while driving that helps you identify hazardous driving conditions and avoid accidents.
Get tips for defensive driving while in your new Toyota


It's hard to predict exactly what kind of dangers you can run into while behind the wheel of your new Toyota in N Charlotte. Although you don't have a crystal ball to tell you what will happen on the road, you can increase your chance of staying safe by following our defensive driving tips. Here are just a few safe driving tips to keep in mind while hitting the road in your new Toyota near Charlotte:

Stay focused and eliminate distractions: When driving, you should always stay focused on the task at hand. This sounds like a given; however, we all know how easy it can be to get distracted by other things like your phone or passengers. This is why you should try to eliminate all distractions by putting away for phone, turning down your music and limiting the number of passengers in your car. 

Stay alert: It may sound like we're repeating ourselves, but staying focused and alert are two different things. When we say you need to stay alert, we mean being in the right state of mind to drive. You shouldn't drive your new Toyota if you're feeling too fatigued. This can be extremely dangerous, as you can end up falling asleep behind the wheel.

Don't drink and drive: There's legally a certain amount alcohol you can consume and still drive. However, there's a fine line you don't want to cross, which is why we suggest adopting a zero tolerance policy when it comes so drinking and driving!

Drive cautiously: You always want to proceed with caution while driving your new Toyota in N Charlotte. This means slowing down and following the speed limit. You should also follow traffic signs, including coming to a full stop at stop signs, yielding to other cars and stopping at a red light!

Toyota of N Charlotte shares more safe driving tips


These are just a few of the tips you should keep in mind while on the road in your N Charlotte Toyota. For more safe driving tips, visit our website! We're sharing advice to take when facing different types of driving conditions. You can also check out the safety features offered in our new Toyota that can help keep you safe while driving.
Our Toyota dealership is located at 13429 Statesville Rd. in Huntersville. Give us a call at (888) 883-3797 to set up an appointment for your visit.