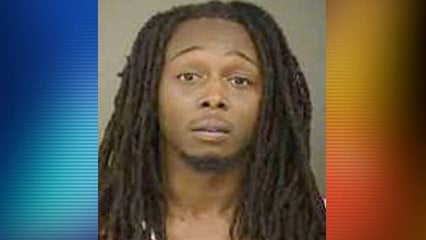 CHARLOTTE, N.C. — A detailed description given to police about a robbery suspect helped cops make an arrest.  
Investigators say Decarlos Brown Jr robbed a man on Lodge South Circle Thursday afternoon.  
Brown is accused of fleeing the area of the robbery in a Dodge Caravan.  The victim was able to give police a very detailed description of the suspect's vehicle.  
A short time later, police pulled over a vehicle that matched the description from the victim.  Officers located several of the victim's items in Brown's possession.  
He has been charged with robbery with a dangerous weapon and possession of a firearm by a felon.