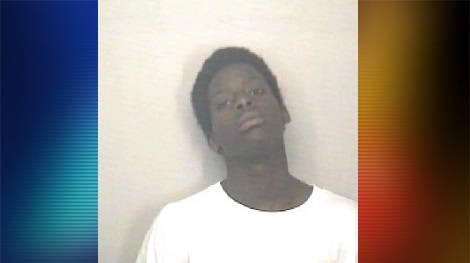 SHELBY, N.C. — Richas Clark, 23 was arrested after a Tuesday night shooting that killed one person.
Police responded to 426 Crawford St. around 9 p.m. where they found 29-year-old Jacques McIntyre with a gunshot wound in his left arm and left side of his chest. Demetria Adams, 40, was shot in her foot.
Both victims were taken to Cleveland Regional Medical Center where McIntyre was pronounced dead.
Adams was treated and released. 
Police determined the shooting stemmed from an altercation. Clark left the scene and was located in Gastonia where he was taken back to Shelby and charged.
Clark was charged with first degree murder, possession of firearm by felon and assault with a deadly weapon with intent to kill inflicting serious injury.
Clark is being held at the Cleveland County Detention Center without bond.
Anyone with information is asked to call Captain Rick Stafford at 704-484-7150 or the Shelby Police Department at 704-484-6845.