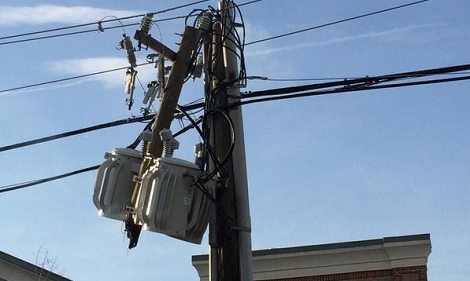 MATTHEWS, N.C. — Duke Energy says a transformer issue is to blame for leaving 2,500 residents without power Sunday evening.
Duke Energy said that by re-circuiting, they were able to restore power for 1,000 of those people. 
The outages stemmed from a pole at the intersection of McKee and Weddington Road. A witness said the transformer started smoking and then toppled over.
What caused the mechanical issue has not been determined. 
Duke Energy showed that almost all of the outages were restored by 8 :30 p.m. Sunday.