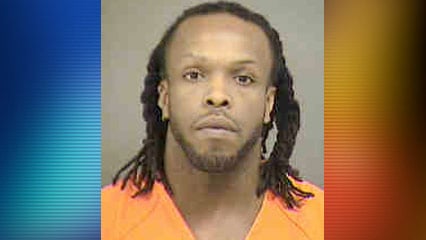 CHARLOTTE, N.C. — Detectives made an arrest in an east Charlotte murder investigation.  Jacob Hill has been charged for the murder of Darrell Harnes.  
The shooting happened Wednesday afternoon on Shamrock Drive.  Police believe the shooting was drug related and the victims and the suspect knew each other.  Two total people were shot.  The second victim has life threatening injuries.  
Hill has been charged with murder, attempted robbery, trafficking cocaine, 2nd degree kidnapping, possession of a firearm by a convicted felon and possession of a firearm with an altered serial number.