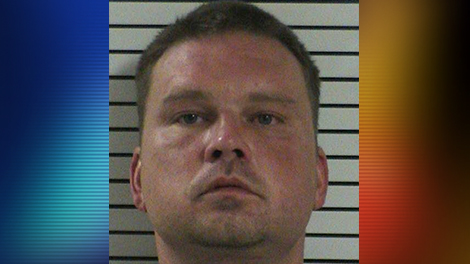 IREDELL COUNTY, NC– Iredell Sheriff's office arrested an outstanding breaking and entering suspect who reportedly robbed multiple N.C. businesses.
Police arrested Michael Joseph Trinka on multiple felony charges including, Felony Breaking and Entering, Felony Larceny after Breaking and Entering, Safe Cracking, Possession of Stolen Firearms, Possession of Firearm by convicted felon, in addition Trinka has outstanding charges in Statesville including, Hit and Run, Assault by Pointing a Gun, Possession of Weapon of Mass Destruction.
After a search of Trinka's home on 120 Hyde lane police recovered evidence from previous robberies, an Uzi and two assault rifles two of which where stolen.
Trinka is currently being held on a $500,000 bond