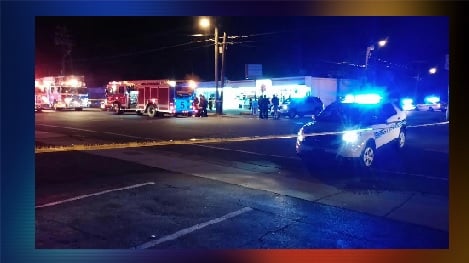 CHARLOTTE, N.C. — WCCB has learned that one person is dead following a shooting at a convenience store in west Charlotte. Police say the shooting happened just before 10 p.m. at the Eze and Quick Food Mart on Tuckaseegee Road.
Witnesses at the scene told officers, two people were engaged in some sort of physical altercation, several suspects came into the business and began firing shots. The suspects left the scene in an unknown direction.
Medic confirms three people were transported to Carolinas Medical Center with life-threatening injuries. 
Officers say 32-year-old Jermaine McClure later died at the hospital. We are working to gather more details about the shooting and if any arrests have been made. Stay tuned for WCCB News @ 6.