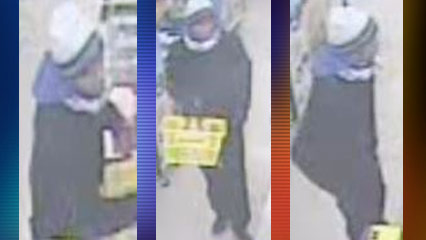 CHARLOTTE, N.C. — Police are searching for an armed robbery suspect in east Charlotte.  Investigators say a man robbed the Dollar General store The Plaza on Friday night.  
He is accused of entering the store, showing a gun and demanding money from the business.  The suspect was last seen running in a unknown direction.  
He is described as a black male in his late 20's, approximately 6'3″ in height, slim build and was last seen wearing a black sweater, dark pants and a white and black toboggan.  
Anyone with information on this robbery is asked to call Crime Stoppers at 704-334-1600.