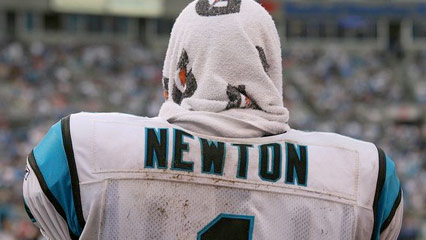 CHARLOTTE, N.C. — Panthers' quarterback Cam Newton's Twitter account was hacked Tuesday.  The account is currently suspended.  
The person who hacked the account seemed to have a sense of humor.  Posts read, "I wanna get signed to a good team" and "I wanna get released @panthers".  
The hacker also posted a tweet saying Seattle Seahawks cornerback Richard Sherman was "overrated".  
Twitter is working with Newton's marketing agent on getting control of the account.