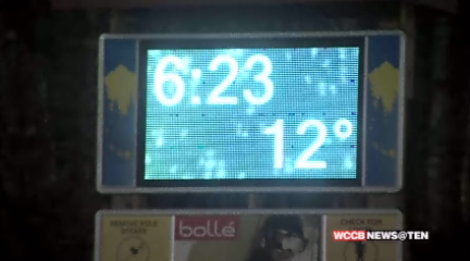 BOONE, NC — Concerns about black ice and snow have schools on a two-hour delay Wednesday in Avery and Watauga Counties.
We found remnant of the snow and ice on the side of the roadway in Boone. It's secondary roads that have school officials concerned.
We caught up with Benjamin Barlow and Tyler Clausen, who drove from Tennessee to take advantage of the fresh snow at Sugar Mountain, where it was 12 degrees Tuesday night.
"We didn't hit any snow or anything other than a little bit of salt on the roadway until we got, like, to the base of the mountain," said Barlow.
"I mean, you gotta definitely get used to it," added Clausen.  "They do a pretty good job on the roads up here."