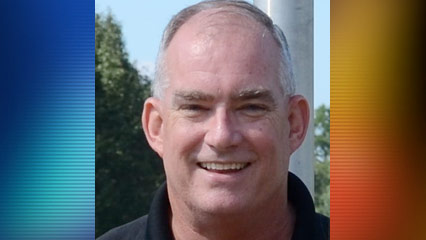 MONROE, N.C. — Funeral arrangements have been made for Sgt. Jeff Greene.  Visitation will be held on Friday, November 21st from 6pm-8pm at Lakeview Baptist Church in Monroe.  
The funeral will be held at the church on Saturday, November 22nd at 11am.  Burial will follow at Lakeland Memorial Park.
Greene was killed in a freak accident Wednesday after a tractor trailer truck overturned on top of his patrol car.  
The wreck happened at the intersection of Highway 74 and Sutherland Avenue.  The driver of the tractor trailer, Eddie Weeks, has been charged with misdemeanor death by motor vehicle.