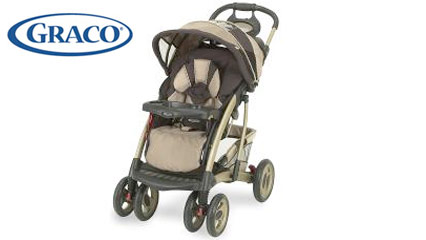 CHARLOTTE, N.C. — Graco has voluntarily recalled millions of strollers that could potentially cut a child's finger off.  
The 11 stroller models were sold between August 1, 2000 to November 19, 2014.  The strollers have an external sliding fold-lock hinge that could possibly pinch a child's finger, posing a laceration or amputation hazard.  
Approximately 85% of the affected strollers were sold more than seven years ago.  Graco will give customers a free repair kit.  To receive this free kit, visit Graco's website or call 1-800-345-4109.
Click HERE to see the full model numbers for the recalled strollers.