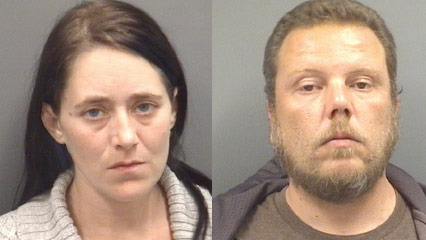 ROWAN COUNTY, N.C. — Police arrested a Rowan County couple for allegedly growing marijuana inside their East Spencer home.  
Investigators say Terri Ball and Daniel Peele had approximately 20 marijuana plants in two bedrooms and a closet of their house on Division Avenue.  
The growing operation was partially contained in two grow chambers complete with high intensity lighting, air conditioning, dehumidifier and a charcoal filter to mask the odor of the marijuana.  
Ball and Peele have both been charged with trafficking marijuana, manufacturing marijuana, maintaining a dwelling and possession of drug paraphernalia.