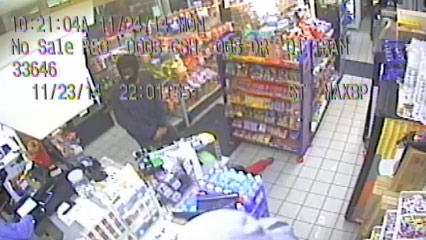 STATESVILLE, N.C. — Police need help identifying three robbery suspects in Statesville.  
Investigators say three suspects wearing masks entered Maxwell's BP gas station on Garner Bagnal Boulevard Sunday evening.  
One suspect went behind the counter and forced the clerk to open the register while one of the other suspects took money from a customer in the store.  
The three suspects were last seen leaving the store on foot.  Anyone with information on this robbery is asked to call Crime Stoppers at 704-662-1340.