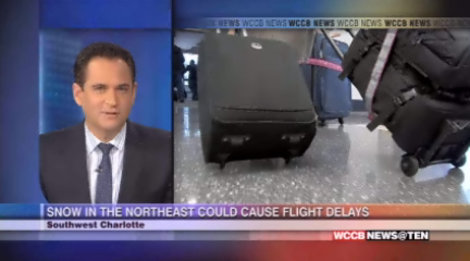 CHARLOTTE, NC — The Thanksgiving travel rush is here, and your plans may be taking a hit if you're heading north.  
A nor'easter is expected to bring heavy rain and snow Tuesday night into Wednesday, potentially causing major delays for the busiest travel day of the year.  More than 27,000 people are expected at Charlotte-Douglas, where airlines are trying to plan ahead.
"There are 18 cities through the New York, New Jersey, Philadelphia, DC area that we are going to waive the change fee, so that folks can change their travel plans accordingly if they feel like they are going to be affected by those storms," said Katie Cody of American Airlines.
Most major carriers are waiving re-booking fees for travel to the Northeast.