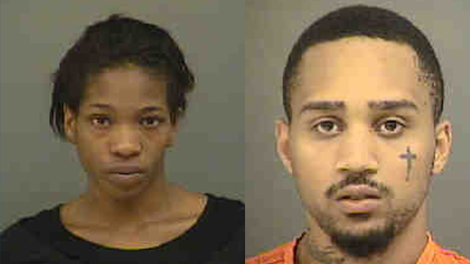 CHARLOTTE, NC– Police arrested two people involved in the robbery of Fifth Third Bank on N. Davidson Street.
On November 25th, around 12pm two suspects entered the bank and demanded money from the tellers, after receiving the money the suspects fled the scene.
Descriptions of the suspects helped a patrol officer identify one man driving a vehicle, Darris Marshall, who refused to stop and wrecked after being pursued by police.
Police arrested the second suspect Keia Garnett without incident.
After interviewing both suspects police charged the Garnett with, robbery with dangerous weapon and conspiracy to commit robbery with dangerous weapon.
Darris Marshall was charged with robbery with dangerous weapon, conspiracy to commit robbery and possession of firearm by felon.