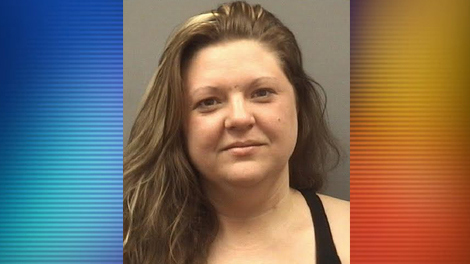 KANNAPOLIS,NC– Police arrest woman on identity theft and drug charges.
Police say they started investigating Sherry Ann Carillo, 35, after they were tipped off that she may have been manufacturing fraudulent prescriptions for Hydrocodone, Xanax, Concerta, and Vyvanse.
Through investigation, authorities found that Carillo had filled or attempted to have filled fake prescriptions at pharmacies in Rowan, Cabarrus and Iredell counties.
Authorities arrested Carillo at her business, Quick Tax Unlimited, in Kannapolis,  where police executed a warrant at her business and home.
Investigators say they seized evidence connected to illegal production of prescriptions, money, computers and a small amount of Vyvanse.
Carillo was charged with trafficking in identity theft, conspiracy to traffic opium, and possession of controlled substance, her bond was set at $100,000.