Waiting Child: Breanna and Keiessence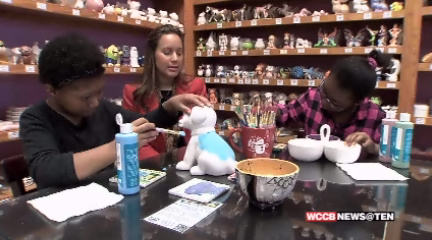 [gtxvideo vid="DlNp890A" playlist="" pid="Bbt3TRDe" thumb="http://player.gtxcel.com/thumbs/DlNp890A.jpg" vtitle="breanna waiting"]
CHARLOTTE, NC- In this week's Waiting Child we feature two sisters with lots of personality. 
They're hoping a family will hear their story and want to adopt them.
Meet Breanna and her older sister Keiessence.  They are in the fourth grade and love reading books, "When you start reading you don't want to quit because it's so good."
There are some differences between the girls.  Keiessence enjoys sports, "Me and my friend are tomboys so we play basketball," while Breanna prefers cheerleading, "I'm not really a tomboy because when tomboys get hurt it's like 'oh I'm alright' but when I get hurt I'm not alright."
When Keiessence gets older she wants to be a nurse and take care of others.  Breanna hopes to be a beautician, "If there's nothing to do I just automatically go to a baby doll and start doing her hair."
These sisters share lots of love for each other but Keiessence says it doesn't mean they always like being together, "She likes to talk through the movies. She asks plenty of questions so I got to say that I want her with me sometimes but I kind of need my space."  Breanna agrees, "She thinks I'm going to her embarrass because I like to talk during movies like ask what happens why that happen see told ya."
Keiessence talks about love and how important it is to them, "I really need love because I'm about to start EOG's and I get nervous, so I need love to support me on my test."
Consider adoption and show these girls what love is.  You have the choice to change their lives forever.