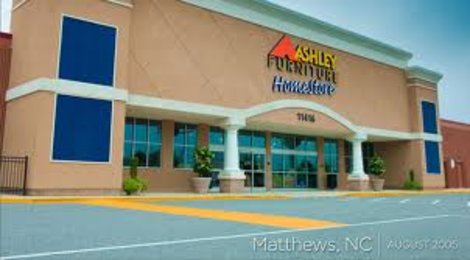 FORT MILL, S.C. —  Broad River Furniture, an Ashley Furniture licensee, has announced that it is establishing a corporate campus in Fort Mill, South Carolina.
Broad River Furniture is locally owned and operated, and is the fastest growing Ashley Furniture licensee in the Carolinas and Georgia. The $12.6 million project is expected to create 200 jobs in Fort Mill. The company currently operates in three states and employs 500 people.
Broad River CEO Jonathan Ishee issued the following statement:
"Fort Mill is the ideal location for our new campus. We thank the state of South Carolina for their cooperation and support during our site selection process, and we look forward to breaking ground on our new facility. Along with our new cross-dock facility in Spartanburg, this new location will accommodate our growth to about two and a half times our current volume, and we will finally have all of our corporate associates together in one location."
The new facilities will service 16 Ashley Furniture HomeStores in North Carolina, South Carolina, and Georgia as well as the Ashley Furniture HomeStore Outlet in Charlotte.  The campus will include a 150,000 square-foot warehouse and a 24,000 square-foot office space and call center.
Ashley Furniture Industries Inc. is the largest furniture manufacturer in the United States and one of the largest in the world.