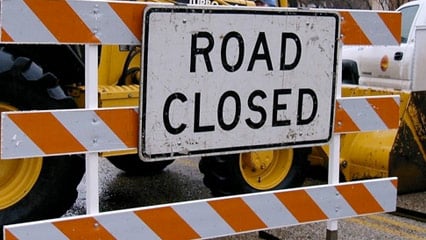 MATTHEWS, N.C. — Police say they issued a citation to the driver of the concrete truck that caused a major traffic issue Monday morning in Matthews.
Investigators say Robert Barrett was responsible for the concrete spill that happened on Highway 74.  The spill caused the road to be shut down for several hours during the morning commute.
Barrett has been issued a citation for failure to secure load.  Police say Barrett works for Blue Dot Ready Mix Concrete in Harrisburg.