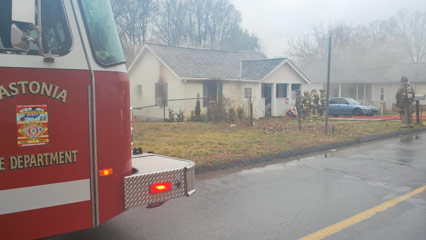 GASTONIA, NC — Around 8am Thursday morning the Gastonia Fire Department responded to a house fire on 521 South Trenton Street in Gastonia.
When they arrived there was dark smoke coming from the home. No one was home, but firefighters forced their way in and had the fire under control within minutes.
No injuries were reported, but the fire caused an estimated $23,000 in damages.
The cause of the fire is still under investigation.