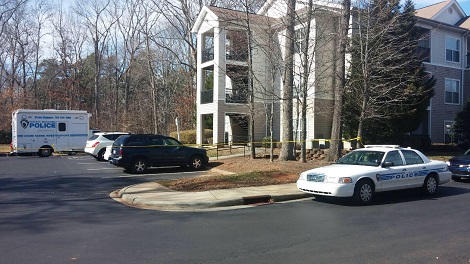 CHARLOTTE, N.C.– The Charlotte-Mecklenburg Police Department is conducting a death investigation in the 8300 block of Carter Creek Drive after a man killed a woman and then tried to kill himself. 
Officials say that they were orginally responding to a call for child neglect just before 1:00 Sunday afternoon.Upon their arrival, officers found a male suffering from what appeared to be self-inflicted knife wounds. A female was also found dead inside the home. 
The male was transported to Carolinas Medical Center with life-threatening injuries.  

Police say that this a murder-attempted suicide and that the two individuals are family members.  The child for whom the original call for service was placed, was with family members at another location when this incident took place. 

Detectives with the Homicide Unit are canvassing the neighborhood to determine whether there are any witnesses.
The victims' names have not been released. 

Anyone with information about this incident is asked to call 704-432-TIPS and speak directly to a Homicide Unit Detective.  Detective Bajic is the lead detective assigned to the case.  You can also call Crime Stoppers at 704-334-1600 or visit the Crime Stoppers mobile app website at http://charlottecrimestoppers.com/.