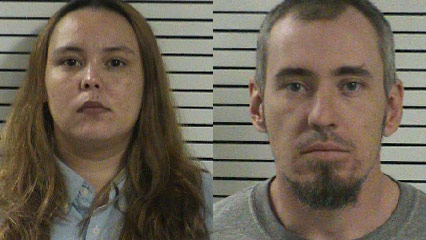 STATESVILLE, N.C. — Police say they were investigating the death of a man when they realized children were living in extremely unsanitary conditions.  
Melissa Poole, 25, and Jeremy Dishner, 39, have both been charged with child abuse after police say the home their five children were living in was filled with trash, dirty clothing and had food scattered in the floors.  Police also said there were plumbing leaks and raw sewage in the bathrooms.  
Police were inside the home on West Winds Loop investigating the death of a 62-year-old man.  The five children, who range in ages from 9 months to 13 years, were placed in the temporary custody of D.S.S.