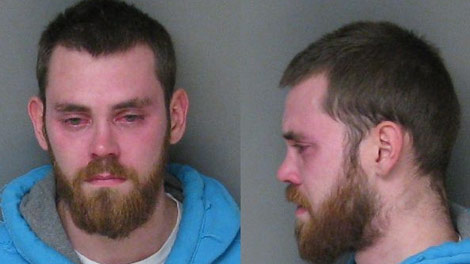 GASTON COUNTY, NC– Police arrested a Bessemer City man on felony assault and child abuse charges Wednesday.
Matthew Paul Jenkins was arrested and charged with felony assault inflicting serious bodily injury and one count of misdemeanor assault on a child under 12.
The abuse reportedly occurred in January and February when the mother of the fourteen month old victim was staying at Jenkins home.
Charges were filed after Levine Children's Hospital reported acute blunt force trauma and interviews where conducted of the suspects and family.