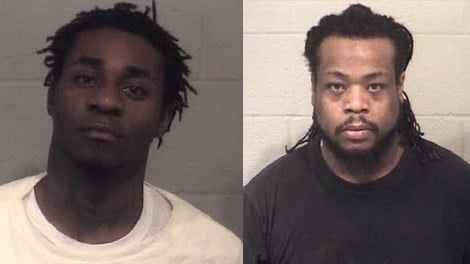 CHARLOTTE, NC– Police say they have arrested one suspect involved in a stabbing on March 9th.
Authorities say they arrested Tristan Vanhess Wilson and are still searching for Mitchell Bernard Bordeaux.
The two reportedly stabbed one victim and hit another in the face on Inger St. near S. Bell Ave on March 9th.
Police charged Wilson with assault with a deadly weapon, with intent to kill and inflicting serious injury.
Mitchell Bordeaux is described as a black male, 5'11", 165 pounds with tattoo's on both arms and all fingers.
Anyone with information on the whereabouts of Mitchell Bordeaux is asked to call 704-984-9500.