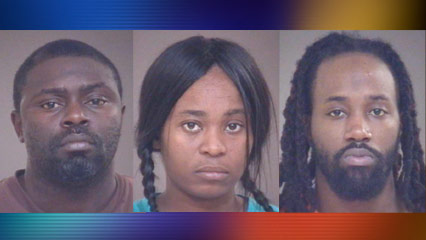 LINCOLNTON, N.C. — Police say they busted three alleged crack dealers during an undercover surveillance operation in Lincoln County.
In the first case, police say they observed a suspicious vehicle and attempted to pull the vehicle over near High Shoals.  When the officers attempted to stop the vehicle they noticed something was thrown from the vehicle.  Police stopped the vehicle after a short pursuit.  
Police say the passenger, James McKnstry, 35, fled on foot but was caught a short time later.  Police recovered 30 grams of crack cocaine.  McKnstry and the driver, Crystal Knight, 34, are facing several felony drug charges.
In a separate case, police say they tried to pull over the driver of a Ford Mustang for displaying indicators of drug activity.  The driver, Justin Coleman, 27, is accused of running from police.  He was stopped near the High Shoals City Hall.  Police say Coleman threw 84 grams of crack cocaine out of the window during the pursuit.  He is facing several felony drug charges.