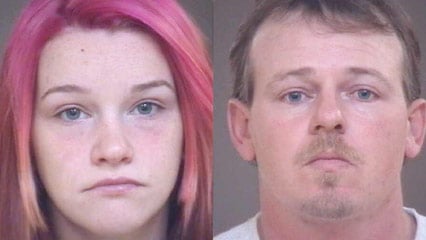 LINCOLNTON, N.C. — Police say they arrested two people in Lincolnton for selling drugs.  Investigators say they executed a search warrant at a house on Beaumont Lane after receiving a tip that drugs were being sold out of the home.  
Lori Johnson and Thomas Murray were arrested and charged with trafficking in opium or heroin and maintaining a dwelling for a controlled substance.  
Murray is facing several other charges since he is a convicted felon.  Police say a child was living in the house while drugs were in the home.  
Investigators seized several grams of marijuana, pills and drug paraphernalia.