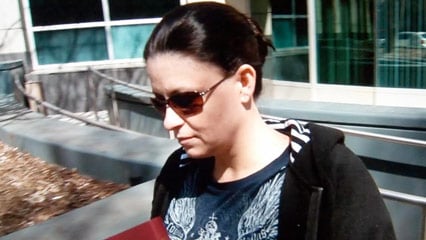 CHARLOTTE, N.C. — Former Chester Police Officer Audrey Schurig bonded out of jail Thursday afternoon on the condition that she immediately turn herself in to York County authorities.
Schurig is charged with child neglect. Schurig's husband, Jeffrey Taylor, a former York police officer, is accused of beating their three-month-old son.
Investigators say Schurig knew about it, but left the child with her husband anyway. A judge lowered Schurig's bond to $1000 in a hearing Thursday morning.
The couple's son remains at Carolinas Medical Center with serious injuries.