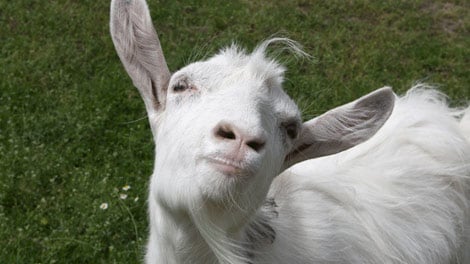 MILTON, GA– Three Georgia teens are facing charges after steeling a goat to ask girl to prom.
Police in Milton, Georgia say Jacob Michaels, 17, said he and two friends stole, Chip, the 2-year-old goat, to ask a lucky girl "would you goat with me to the prom?"
Michaels said he only intended to take a picture of the animal but found himself taking the goat instead.
The three teens were caught after a neighbor of the goat owner called 911.
Police say they caught up with the vehicle and found Chip inside the car.
Two of the suspects were charged with livestock theft and one suspect was charged as a minor.
Chip the goat was unharmed and returned to his family.