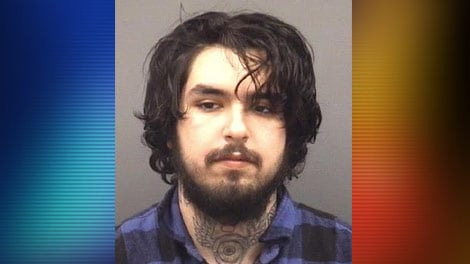 SALISBURY, NC– The Rowan County Sheriff's Office says they arrested a known gang member on drug and gun charges Thursday.
On Tuesday, police responded to a call that Kristopher Maldonado, 24, threatened his parents with a shotgun but Maldonado's father was able to wrestle the shotgun away from his son.
Prior to this incident, undercover deputies purchased black tar heroin and alprazolam pills from Maldonado.
Maldonado was arrested and charged on multiple firearm and drug related charges, and is currently being held on a 50,000 secure bond.