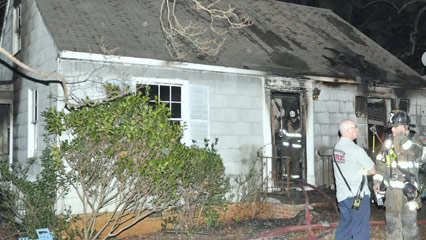 CHARLOTTE, N.C. — Investigators are trying to determine the cause of a fire that injured a man in northeast Charlotte.
Officials say flames torn through the home on Old Concord Road just after 2 a.m.  The victim was found lying on the ground with serious injuries.  
It took 27 firefighters to get the fire under control in 18 minutes.  The fire caused approximately $50,000 in damage to the home. 
The victim was taken to a local hospital with life threatening injuries.