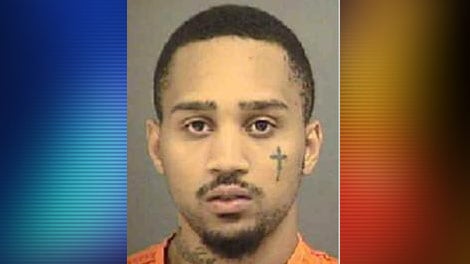 CHARLOTTE, NC– Police are searching for Darius Dee Marshall, who police say, cut off his electronic monitoring device Thursday.
Marshall is wanted for felony larceny of a firearm, robbery with a dangerous weapon, possession of firearm by felon and interfering with an electronic monitoring device.
Anyone with information on the whereabouts of Darius Marshall is asked to call 911 immediately.