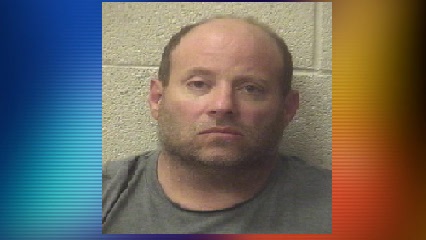 LENOIR, N.C.– Lenoir Police are searching for William "Bill" Edgar Mudd, Jr., after a shooting injured a man in a Food Lion parking lot on Wilkesboro Boulevard around 7:00 Sunday morning. 
When officers arrived on the scene, they found Michael Ray Keller, 50,  lying in the parking lot suffering from multiple gunshot wounds. Mudd, Jr.,  fled the scene prior to their arrival. 
Keller was transported to Caldwell UNC Healthcare and then flown to Carolina's Medical Center in Charlotte. He was reported to be in surgery around 1:30p.m.
 Police say that the suspect and victim knew each other and the motive for the shooting has not been released.
Mudd, Jr. is considered armed and dangerous and was last seen immediately after the shooting driving southeast on Taylorsville Road in a white 2011 Ford F-150 Crewcab Pickup with NC license plate EJ4110. he pickup has black wheels, a Washington Redskins tag on the front, and UNC Tarheels decals on the tailgate. 
Police are still investigating.
If you have any information, you are asked to call the Lenoir Police Department at 828-757-2100 or report anonymously to Lenoir/Caldwell County Crimestoppers at 828-758-8300.