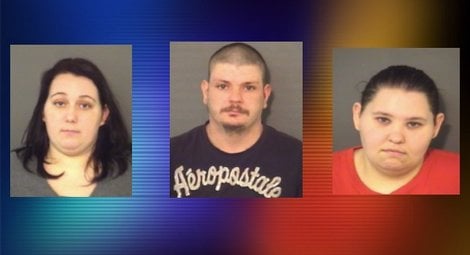 UNION COUNTY, N.C. — Three people are behind bars after investigators say they were notified about a cardiac arrest of a three-year-old child.
Last Thursday, deputies and first responders say they were called to a home in Marshville where they found the child breathing but with significant bruising all over the child's body. The child was taken to Levine Children's Center.
The child's parents, 23-year-old Megan James and 28-year-old Kevin Miller Jr., were arrested. Also arrested was the child's stepmother, 21-year-old Angela Little.
Investigators say, the three-year-old boy has been released from the hospital and his condition is improving. He is currently in the care of DSS.