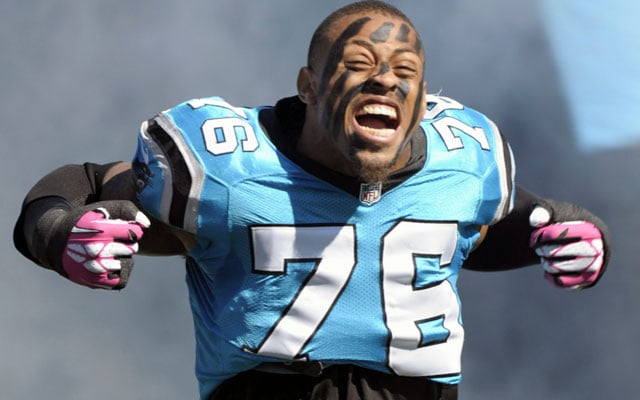 CHARLOTTE, N.C. — The Dallas Cowboys have agreed to terms with former Panthers' defensive end Greg Hardy.  
The Panthers did not resign the Pro Bowler after legal problems kept him sidelined for much of the season.  
Hardy was convicted of domestic violence for assaulting his ex-girlfriend, Nicole Holder.  He appealed the decision and the case went to a jury trial. However, Holder did not show up for the trial so all the charges were dismissed.
Hardy is still on the commissioner's exempt list and has to be reinstated before he can play for the Cowboys.