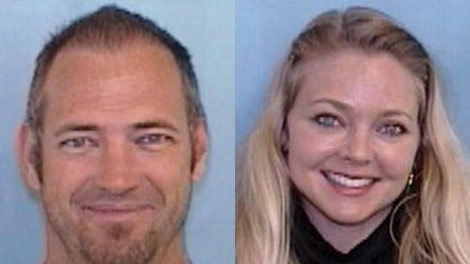 CHARLOTTE, NC– Buncombe County Sheriff's are investigating the murder of a 'Food Network Star' finalist and her husband.
Authorities say husband J.T. Codd, 45, Christie Schoen Codd, 38, and unborn child were murdered in Leicester, NC by a neighbor, Robert Jason Owens, 36, this week.
The couple who met while working on the television show "Without a Trace", were married in Leicester, NC September of last year.
Chef and Caterer, Christie Codd, appeared on the Food Network and was loved and highly regarded by her peers.
The Codd's neighbor, Robert Owens, is reportedly being charged with three counts of first-degree murder, breaking and entering and larceny after breaking and entering, he is currently facing the death penalty or life in prison without parole.