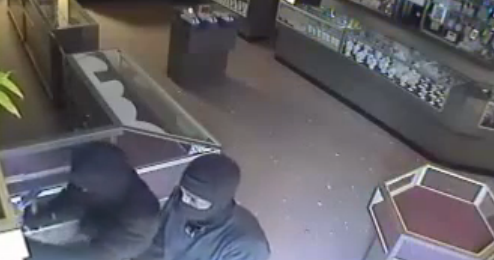 ROCK HILL, NC– Police are searching for two men who robbed a Jewelry store in Rock Hill.
Authorities say around noon Wednesday two masked and gloved suspects robbed Norman Hege Jewelers at 143 Herlong Ave.
While inside, detectives say the suspect smashed multiple jewelry cases and made off with $20,000 in assorted birth stones and $7,000 in Bering watches.
The suspects reportedly fled the scene in a unknown direction.
Anyone with information is asked to call Rock Hill Police Department.