Reign – Tempting Fate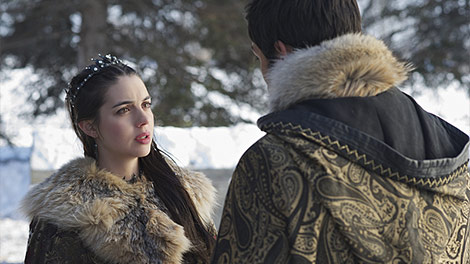 Catherine has an appetite for vengeance. Reign is all new tonight at 9pm on WCCB, Charlotte's CW!

ABOUT REIGN
Hidden between the lines of the history books is the story of Mary Stuart, the young woman the world would come to know as Mary, Queen of Scots. The teenage Mary is already a headstrong monarch ─ beautiful, passionate and poised at the very beginning of her tumultuous rise to power. Starring Adelaide Kane, Toby Regbo, Torrance Coombs, Megan Follows, Alan Van Sprang, Celina Sinden, Caitlin Stasey, Anna Popplewell, and Jenessa Grant.
FOLLOW REIGN
http://cwtv.com/shows/reign/
http://www.facebook.com/cwreign
http://twitter.com/cwreign
http://instagram.com/cw_reign
http://cwreign.tumblr.com/
http://www.pinterest.com/reigncw/

Follow WCCB, Charlotte's CW on Tumblr for more news, trailers and behind the scenes interviews from your favorite CW shows.