iZombie – Brother, Can You Spare A Brain?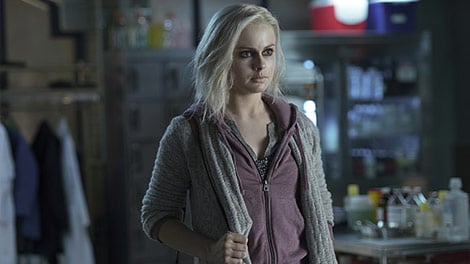 Liv is not the girl you want to mess with. iZombie is all new Tonight at 9pm on WCCB, Charlotte's CW!
We'll be live tweeting during The Flash and iZombie so join us on Twitter!
View on YouTube (https://youtu.be/eXQuYktA7ag)
ABOUT iZombie
Olivia "Liv" Moore was a rosy-cheeked, disciplined, over-achieving medical resident who had her life path completely mapped out…until the night she attended a party that unexpectedly turned into a zombie feeding frenzy. As one of the newly undead, Liv is doing her best to blend in and look as human as possible.
FOLLOW iZombie
http://cwtv.com/shows/izombie/
https://www.facebook.com/cwizombie
https://twitter.com/cwizombie

Follow WCCB, Charlotte's CW on Tumblr for more news, trailers and behind the scenes interviews from The Flash, iZombie and other CW shows.