Rising Spotlight On Carowinds And Fury325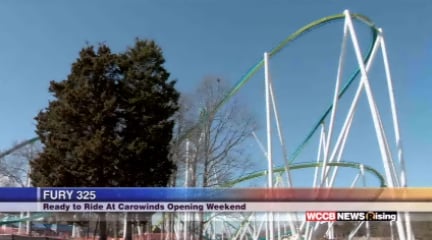 CHARLOTTE, NC — Now that spring is here, Carowinds is set to unveil an experience like no other.
This weekend Carowinds will officially open and thrill seekers will finally get to ride Fury325! It's the worlds tallest and fastest giga coaster, and Carowinds Public Relations Manager Laresa Thompson has stopped by the studio to talk about what it took to make this incredible ride a reality.