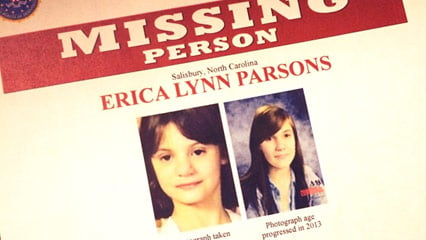 WINSTON SALEM, N.C. — The adoptive parents of missing teen, Erica Parsons, have been sentenced in federal court on fraud charges.
Casey Parsons was sentenced to 10 years in prison and Sandy Parsons was sentenced to 8 years.
Casey Parsons pleaded guilty to 15 charges, including conspiracy to defraud the government and mail fraud.  Her husband, Sandy, was found guilty on 43 charges.  Both are accused of taking government money on Erica's behalf after she disappeared.  
During this sentencing hearing, the judge told the court the Parsons abandoned Erica's body in 2011.
During earlier testimony Parsons' son testified that he and his siblings were encouraged to beat Erica by their parents.  Casey's sister also said Casey would bring Erica to her house so she wouldn't beat her or kill her.
No one has seen Erica since 2011.  Her adopted brother reported her missing in August of 2013.