The Originals – Fire with Fire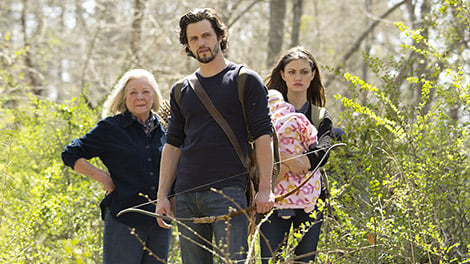 Klaus is beginning to feel like his old self again in tonight's new episode of The Originals at 8pm on WCCB, Charlotte's CW!
View on YouTube (https://youtu.be/uzUj2U70dGI)
ABOUT THE ORIGINALS
Family is power. The Original Vampire family swore it to each other a thousand years ago. They pledged to remain together, always and forever. Now, centuries have passed, and the bonds of family are broken. Time, tragedy and hunger for power have torn the Original Family apart. Klaus Mikaelson, the original vampire-werewolf hybrid, has returned to New Orleans, the city his family helped build, the city from which he and his siblings – Elijah and Rebekah – were exiled a century ago by their relentless hunter father. Elijah learns that the werewolf Hayley – Klaus' onetime flame – has fallen into the hands of a powerful witch named Sophie Deveraux. Klaus is intrigued by his recent unexpected reunion with his former protege, Marcel, a charismatic but diabolical vampire who now has total control over New Orleans.
FOLLOW THE ORIGINALS
http://cwtv.com/shows/the-originals/
https://www.facebook.com/cworiginals
http://www.twitter.com/cworiginals
And follow WCCB, Charlotte's CW on Tumblr for more news, trailers and behind the scenes interviews from your favorite CW shows.
View on YouTube (https://youtu.be/1vXEx8RRxvM)